Winter Relief for the Starving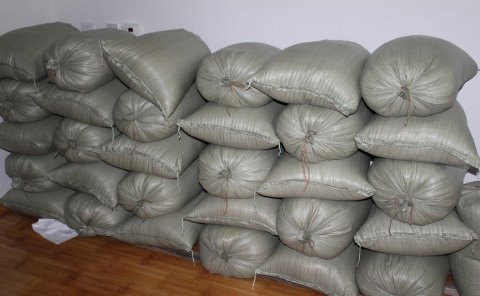 We Can Help Only a Handful
Although thousands upon thousands in North Korea were without food, warm clothes or adequate shelter this past winter, we were able to provide relief for only a few hundred. By November of each year, our organization must secure the money needed to send shipments of winter clothing, medical kits and rice to some of the most needy people in North Korea through our local underground network. Thus, we are starting early to build up funds for next winter. According to some observers, conditions are likely to be even worse by then.
The photo above is just one shipment of rice ready for transport. The need is so great, however, that this will soon be gone.
The photos on this page show only a small part of the winter clothing and rice that LFNKR supplied during this past winter.

$50

$100

If you'd like to help, please know this – your donation may save the life of a starving North Korean child or young mother.


$50


$100
The money you donate goes directly to relief work. We don't have big executive offices, nor layers of administrative staff. LFNKR is a small group of private citizens working to help relieve starvation and to rescue helpless refugees. And we do it as directly as possible.When you help by donating, the person whose life you save will almost certainly never know it was you. But you'll know.Or, if you'd like to make a longer term commitment, this is an easy way to "subscribe" and have PayPal automatically send a predetermined amount each month for the refugee and relief work.

$10 / Month

$50 / Month

$100 / Mo.

$350 / Month
And if you don't see here the amount you're thinking of donating, please click here to visit our main donation page.