Tag Archives:
Vitit Muntarbhorn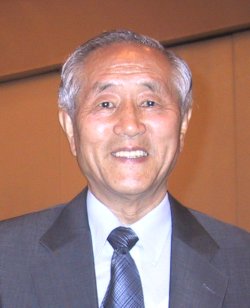 Mr. Kim's Speech:
Chairperson, Distinguished Members of the International Community of Human Rights NGOs and Activists, Respected Members of News Media, Ladies and Gentlemen, I wish to thank you for your interest in the human rights disaster that North Korea has created, and for the innocent victims it has created. 
Faxed to ROK Permanent Mission at United Nations
---
October 19, 2006
His Excellency Ban Ki-moon
United Nations Secretary General-Designate and
Minister of Foreign Affairs and Trade
Republic of Korea
c/o The Permanent Mission of the Republic of Korea to the United Nations
335 East 45th Street
New York, New York 10017
Dear Foreign Minister Ban:
We, the undersigned, are gravely concerned for the human rights of the North Korean people, and we have also been following the news of your selection to be the next United Nations Secretary General with great interest. Allegations that the North Korean government has engaged in large-scale crimes against humanity will be among the U.N.'s great moral challenges in the coming years, and the institution's moral authority will depend on how it responds to those challenges.