Tag Archives:
Tokyo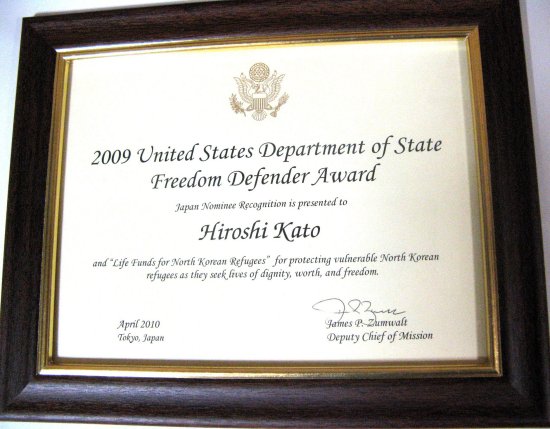 Exec. Director Kato Recognized
In recognition for years of effort on behalf of North Korean refugees hiding in China, the US State Department, on 26 April 2010, presented a special certificate to LFNKR Executive Director Kato Hiroshi in a ceremony at the US embassy in Tokyo.
Almost Eighty Thousand Attend
A Global Festival to commemorate the global citizenship of every person on earth was held for two days in Tokyo, beginning on Oct. 6, which is designated International Cooperation Day. The event was hosted by the Japanese Ministry of Foreign Affairs, Japan NGO Center for International Cooperation, Japan International Cooperation Agency (JICA), and Japan Bank for International Cooperation.