Tag Archives:
textbooks from North Korea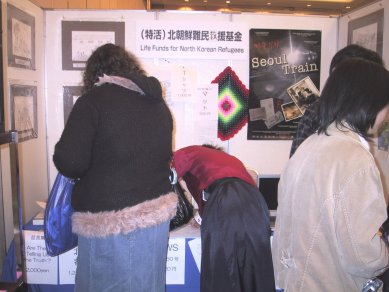 LFNKR's Booth at One World Festival
More than 100 NGOs and NPOs in Japan joined the One World Festival held for two days at Osaka International Communications Center (Feb. 3rd and 4th). Many groups participated in the event under the theme "Bringing the world closer through education, interaction and mutual assistance." The groups are working to help resolve today's global issues of environmental destruction, poverty, repression of human rights, ethnic conflict, and refugees. Approximately 12,600 guests visited the exhibition during the 2-day event.