Tag Archives:
South Korean government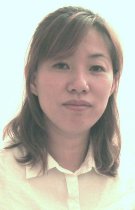 Kim Bong Soon's Letter
Hello, I am Kim Bong Soon, the wife of Choi Yong-hun.
My husband was arrested by the Chinese police in January 2003 for helping North Korean refugees and was sent to prison for 5 years. Today, he remains confined in the Weifang Prison, Shandong Province, China after serving 46 months of a 60-month sentence. He suffers from worsening chronic diabetes, hypertension, and asthma because of the poor living conditions in the prison.
65 Refugees, 2 Rescue Workers 
LFNKR, together with all other human rights and humanitarian organizations, calls for China to release immediately the 65 North Korean refugees and the 2 Korean rescue workers, who have been arrested and are being unjustly held in prison.
LFNKR received the following English translation of a statement issued in Korean by the Democracy Network Against the North Korean Gulag.