Tag Archives:
North Korean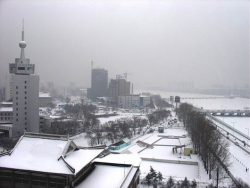 LFNKR Staff Member Visits Yanbian, China
For the first time in more than ten years, I visited China's Yanbian Korean Autonomous Prefecture. Recently, China has undergone remarkable economic development, and its impact has reached even China's northeastern region of Yanbian. From my previous visit, I recall low-rise buildings scattered about and old Soviet-made cars on dilapidated roads.
Contacts EU and UK Leaders
Below is the text of an appeal sent by Christian Solidarity Worldwide to EU and UK leaders on behalf of Mr. Park Yong-chol.