Tag Archives:
North Korean asylum seekers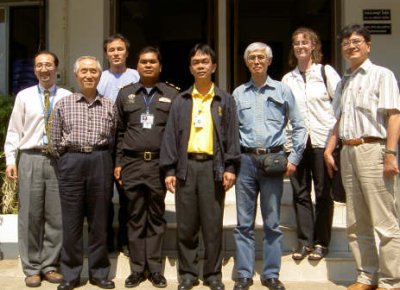 Memorial shot together with Maisai Immigration vice director and members of Fact Finding Mission in front of Maisai Immigration Police Building.
From February 25 to March 1 of this year, Life Funds for North Korean Refugees was part of an international fact-finding mission to Thailand, the purpose of which was to ascertain the current situation of North Korean refugees in Thailand. To this end, we met with the Bangkok office of the UN High Commissioner for Refugees (UNHCR), the immigration police at Maesai (near the Laos/Thai/Myanmar border), and Thai human rights lawyers, as well as North Korean defectors and some of the activists assisting them in Thailand.