Tag Archives:
Nobel Peace Prize
Nobel Peace Prize Awarded to China's Liu Xiaobo
Congratulations to Mr. Liu Xiaobo of China for being awarded the Nobel Peace Prize. We at LFNKR deeply respect his unrelenting dedication to human rights and democracy. This award can, we believe, help motivate the Chinese government to improve its stance toward human rights.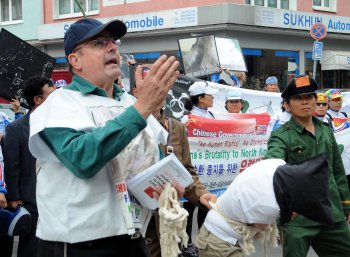 From: Norwegian Mission to the East
The prestigious Stephen's Prize this year will go to a Christian activist who assists North Korean refugees in China. Mr. Peters will receive the prize from the Norwegian NGO "Norwegian Mission to the East" for his pioneering and courageous work for these refugees, helping them find safe refuge and freedom. Mr. Peters will come to Oslo in early November of this year to receive the prize.