Tag Archives:
IPCNKR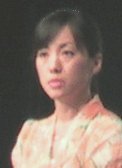 Minister Held in Chinese Prison
Hello, my name is Grace Eunhae Yoon and I am from Seattle, Washington, United States.
It is my honor to be here and I am very thankful for this opportunity to introduce my father to you. I thank Life Funds for North Korean Refugees, its staffs, and Kato Hiroshi San for their support and assistance in every possible way during this conference.