Tag Archives:
Heilongjang
Hopeless Crops
One of LFNKR's local staff members in China took this picture across the border on June 1, 2010.  It shows people planting rice seedlings in Namiyan, North Hamgyong, North Korea.  Their clothing indicates that they are not farmers but soldiers and urban women who have been assigned to the rice planting job.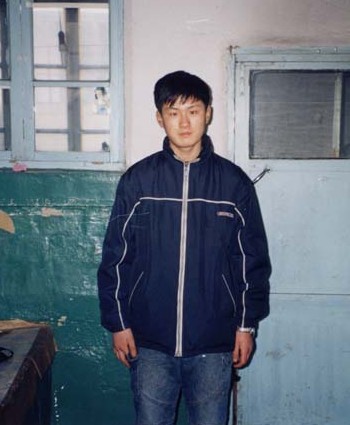 Chinese Guard Kills NK 17-Year-Old Refugee Right at Mongolian Border
Mid-March 2004 — In his last hiding place. Chol-hun had grown into a fine young man. Three weeks later he was dead. 
On April 20 this year, LFNKR received reports that a 20-year-old man was fatally shot when Chinese border guards interrupted an escape attempt by 24 North Korean defectors as they were crossing the border into Mongolia from Manzhouli, China.