Tag Archives:
Golden Triangle
LFNKR (Life Funds for North Korean Refugees) recently helped the first two of the six North Korean refugees waiting to escape to freedom. These six are the refugees for whom we recently invited donations.
And it was your generosity that enabled us to help these two. Thank you so much for your ongoing interest and your continued support, and we invite you to help us help the remaining North Korean refugees on our waiting list.
Rescue mission 613 was initiated at the beginning of June, and although it encountered a few unexpected incidents, everything ended well.  Unfortunately, just before the rescue mission began, the identity of the special "guide" originally selected for the task was disclosed in the media. This, of course, meant the guide's risk of arrest had become too great, so we hurriedly sent in a different guide.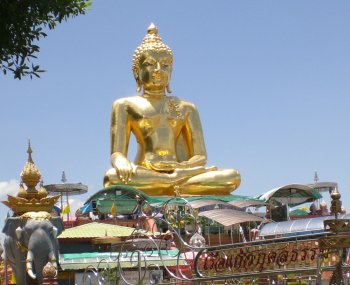 Summary Report  
As part of this organization's ongoing rescue research activities, we dispatched several of members to the Northern Thailand border area in early July 2010. This is the so-called "Golden Triangle" area encompassing parts of Laos, Myanmar and Northern Thailand. The area was once famed as a heroin production and trafficking route, but now it is very well known among North Korean refugees as the entryway to sanctuary in Thailand.