Tag Archives:
Educational Foster Parent Program
A Walk in the Shinobuyama Snow
On January 12, 2009, our group, LFNKR held an event to celebrate receiving this year's Tokyo Bar Association Human Rights Prize. One of our former foster children, Song Hyuk (not his real name), flew from South Korea to attend the event with his girlfriend (also a North Korean defector) and Mr. Kim Sang Hun, a human rights activist.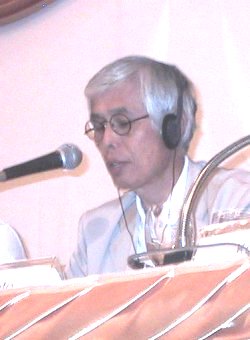 Speech by Kato Hiroshi, Executive Director
Life Funds for North Korean Refugees
Ladies and gentlemen, it is an honor for me to be here today and I would like to thank The Committee for the Bangkok International Conference for North Korean Human Rights for giving me the opportunity to say a few words on behalf of Life Funds for North Korean Refugees.