Tag Archives:
children killed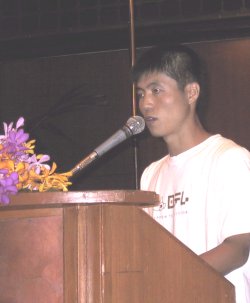 My Family Background
My North Korean name is Shin In-kun (South Korean name: Shin Dong-hyuk). I was born on 19 November 1982. I was a political prisoner at birth in North Korea.
According to what I know from my father, Shin Kyong-sop, he was born in 1946 in the village of Yongjung-ni in Mundok District, South Pyongan Province, near Pyongyang, North Korea. He was the 11th of 12 brothers. It was in 1965, when he was only 19 years old, that great tragedy struck his family.