Tag Archives:
cherry blossom viewing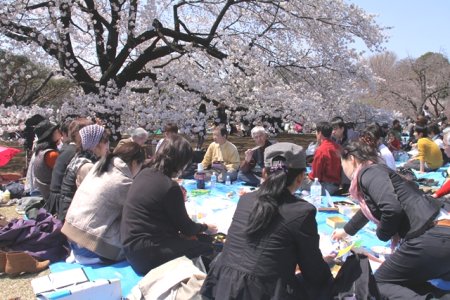 Cherry-Blossom Party with NK Defectors
On April 8, under a flawless blue sky, LFNKR members gathered at Shinjuku Park, one of the famous cherry-blossom viewing spots in Tokyo, to enjoy an "Ohanami" party under hundreds of cherry trees, all in full bloom. The Ohanami is a Japanese tradition for enjoying the beauty of cherry blossoms. Joining the party were many North Korean defectors whom LFNKR has helped and supported in their resettlement in Japan.