Tag Archives:
book review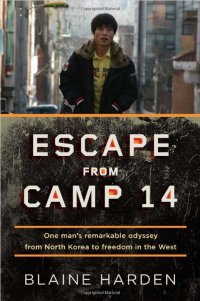 Author, Blaine Harden (Viking Press)
Review by David Calleja
Escape From Camp 14 begins with a statement by the Korean Central News Agency (KCNA), the official mouthpiece of North Korea's regime. It reads, 'There is no "human rights issue" in this country, as everyone leads the most dignified and happy life'. According to the government then, Shin Dong-hyuk's astounding memoirs of survival in the country's most notorious political prison read as little more than a fairytale.