Still more proof of outrageous crimes against humanity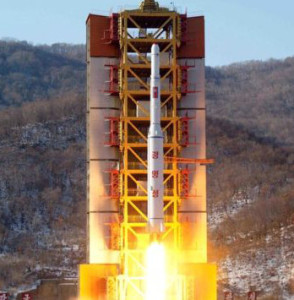 Following January's fourth nuclear test, North Korea launched yet another missile on Feb. 7 despite  strong and repeated criticism by the international community.
According to South Korean government estimates, the money spent by the North Korean government on the development of nuclear missiles totals somewhere between 2.8 and 3.2 billion US dollars.  This much money would buy 9,330,000 to 10,660,000 tons of corn, enough to feed every person in North Korea for 31 to 36 months.
Meanwhile, North Korea still depends on food aid from other countries, including Russia and China.
These facts demonstrate the magnitude of the North Korean government's crimes against humanity.  The government of that country should, by rights, be standing trial before the International Criminal Court.