Noguchi Back From China Imprisonment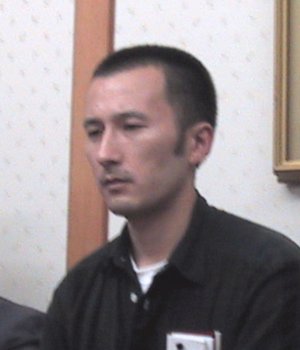 Takayuki Noguchi Arrives in Japan
Noguchi's face clouds as he tells of the two Japan-born North Korean refugees he tried to save. They were eventually repatriated. 
At approximately 9:00 PM on 9th August, Takayuki Noguchi walked through the arrival gate at Narita Airport, after having served an 8-month prison sentence for attempting to assist two Japan-born North Korean refugees.
He was greeted by family members, friends and dozens of reporters, who held an impromptu news conference in the airport's press room.
The photos below reveal a thinner, but smiling, healthy and undeterred Noguchi, who asserted his continuing dedication to human rights for refugees being repatriated unlawfully by China.