NGOs Send Open Letter to North Korea's New Leader Kim Jong-un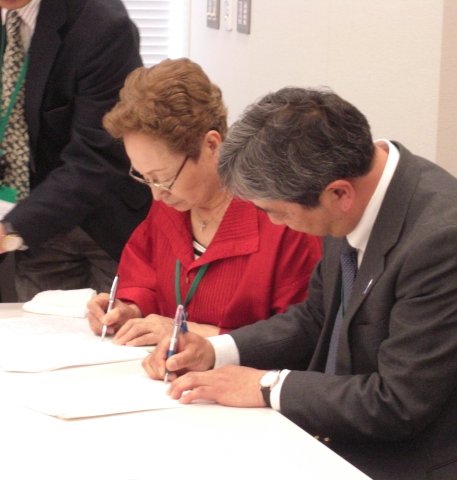 Groups Present a United Front
LFNKR hosted on May 7, 2013 a press conference in the Diet Members' Building in Tokyo, which was attended by representatives from several other NGOs also engaged in the North Korea human rights issue. The event was covered by journalists from NHK, Kyodo News, Mainichi Newspapers, One Korea Daily News, Mindan (Korean Residents Union in Japan) Newspaper, and The Wall Street Journal.
At the press conference, the participating NGOs vowed to work together with the UN Commission of Inquiry (COI) by providing information and interviews. Also announced at the press conference was a letter addressed to North Korean leader Kim Jong-un jointly signed by Mr. Kotaro Miura (The Society to Help Returnees to North Korea), Mr. Kazuhiro Araki (Investigation Commission on Missing Japanese Probably Related to North Korea), and Mr. Koji Fujita, Mr. Hiromitsu Takemoto, and Mr. Tomoyuki Kawazoe from Japanese NGOs engaged in activities for the rescue of Japanese victims abducted by North Korea.
Read the open letter here: Letter to Kim Jong-un (7 May 2013).