Former NK Refugee Starts New Business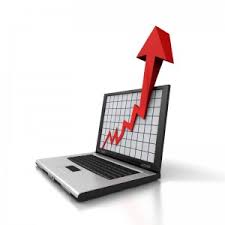 LFNKR has helped many North Korean refugees to escape and resettle in Japan. Here is one of those success stories. This young lady attended LFNKR's recent annual meeting, where she caught us up on her current activities. This report is from the mother of Baby Sumi, now age two (check the links below for more details). Here is a summary of her presentation.
They say that each of us gets three major opportunities in our life, and they must be seized when they appear.  If this is true, then I feel like I have already seized all three of mine.
The first opportunity was my successful escape from North Korea, which has drastically changed my life for the better.  The second was my entry into Japan, and the third opportunity was the business I started at Amazon Marketplace.
The escape from my homeland has brought me a change in my belief and sense of my own value.  The resettlement in Japan has given me freedom peace and security.  What I needed to achieve next was financial independence and a stable income.  For this purpose, I have chosen to start this business on the Internet.  I enjoy the Internet. It connects me with the whole world, providing me with all sorts of resources.  I have already set up my "booth" in the Amazon Marketplace.  My first goal was to acquire enough confidence in myself.  I quickly achieved this first goal.  "A challenger gets results" became real for me.
Through LFNKR I met a very good investor, who showed enough interest in my fledging business to invest.  My business is still a newborn, but I am convinced that it will be a great success.  My next step is to add to the number of items I handle and to come up with highly competitive prices in the market so as to increase sales.  My goal now is to recover the capital and investment and to stabilize the business within a year.
I believe that one of the happiest lives a person can live is to have a dream and a goal and to meet challenges to make that dream come true.
Related stories: 
Rescued NK Refugees Have a New Baby  http://www.northkoreanrefugees.com/rescued-nk-refugees-have-a-new-baby/
Baby Sumi Celebrates First Birthday  http://www.northkoreanrefugees.com/baby-sumi-celebrates-first-birthday/