Fleeing North Korea Part 1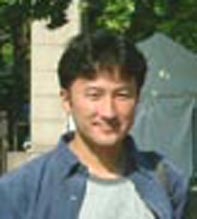 Fleeing North Korea: Southeast Asia
Part 1: The Rescue Mission Begins
By Takayuki Noguchi
(This is the first article in the series "Fleeing North Korea: Southeast Asia" by LFNKR's Takayuki Noguchi)
On December 10, 2003, I was convicted by the Chinese authorities of traveling with North Korean defectors and sentenced to eight months in prison. The two defectors I was with were also detained and then forcibly repatriated to North Korea. I heard that one of them was tortured and died, and the other was sent to a prison camp for six months. After I was released, I decided to record as much as possible about what had happened. The result was "Fleeing North Korea" (Japanese; published 2010).
I couldn't write about it in my book, but right around this time, rescue missions were still going on. Even though many years have passed since all of this happened, the problems are far from being resolved. So I decided to revise my notes into this multi-part article, "Fleeing North Korea: Southeast Asia." By writing about what rescue missions were like at the time, I hope to convey some of the anguish faced by North Korean defectors as well as the difficulty of rescue missions.
5 Defectors Head for Cambodia
In August 2003, over a one-month period, Life Funds for North Korean Refugees (LFNKR) successfully carried out a rescue mission for two sisters, ethnic Koreans from Japan, and three children. (The events leading up to this are detailed in my book.)
But the rescue operation was not complete in August. There were still two boys and one girl in the shelter run by Lee-san, one of LFNKR's partners In addition to these three children, there was now a mother and daughter staying in Lee-san's shelter in China. So if we couldn't succeed in getting all five of them out of China, the mission wouldn't be complete.
The rescue mission for the sisters and the children, who had crossed China with me that summer, started at the end of October 2003. But I couldn't be a part of it. If you are continuously involved in rescue missions, there is a danger that you will be marked by the Chinese authorities. So to avoid that, I bowed out and Park-san, one of LFNKR's members, took over.
The second part of the plan was as follows.
First Park-san would go to Lee-san's shelter, approximately 300 km away from Shanghai. There she would pick up the five defectors and take them to Nanning, the capital of Guangxi Zhuang Autonomous Region, where she would meet with Choi-san, who had helped with translation on the previous mission.
From Nanning, we would use a local broker to get the five North Koreans across the border and to a shelter in Hanoi run by Kim-san. Then, we would head for Cambodia and take them to the Korean embassy in Phnom Penh.
Traveling through China is always the most dangerous part of any North Korean rescue operation. Although part of me was relieved I wouldn't be part of this mission, I was worried about Park-san, who was not used to traveling.
Starting with Kim Dae-Jung and continuing under Roh Moo-Hyun, South Korean governments had pushed the Sunshine Policy toward North Korea, with the aim of reconciliation with the Kim Jong Il regime. As a result, South Korea's stance toward North Korean defectors became rather passive. And possibly out of deference to China, South Korea made only half-hearted attempts to secure the release of South Korean activists arrested in China for helping North Korean defectors. In fact there were a number of South Korean activists imprisoned long-term in China either in prisons, or in detention centers while awaiting trial. There was a danger of Park-san being imprisoned long-term in the same way if she were caught during the rescue operation. Park-san herself showed no signs of concern, but those around her couldn't help being worried about the possibility of her arrest.
The rescue operation followed the same playbook as previous ones had. The children were given new clothes and the group posed as a group of South Korean tourists traveling south.
Fortunately, it worked.
Park-san reported that, during their trip, the train conductor said to them, "You know, South Koreans really have it good. They have tons of money to blow on family vacations and yet North Koreans apparently don't even have enough to eat." According to Park-san, the conductor didn't seem to suspect that the people he was talking to were the very North Koreans he was talking about. Posing as South Korean tourists ensured the mission was a success.
Trouble with local broker puts group in danger
However, once they arrived in Nanning and she went to pass the defectors on to the broker, Park-san ran into trouble.
The Vietnam route, running from Nanning to Hanoi, was one that had been introduced to us by an activist in Seoul. We had confirmed that the local broker he introduced to us would get the North Koreans over the border and deliver them to the shelter run by Kim-san in Hanoi. We were thinking of using the same route for the August rescue operation.
Gate at the entrance to the court in Chongzuo, where the author's trial took place
The day after they arrived in Nanning, they went to the station where Park-san was to hand the children over to the broker. But the broker started asking a lot of questions about our group, and asking whether we were working with the activist in Seoul or Kim-san in Hanoi.
Park-san, feeling alarmed, answered that she was working with Kim-san in Hanoi, even though she was working with both of them. Upon hearing which the broker said that he would only help them if it was a request from the activist in Seoul, and abruptly told them to leave.
That's when things started to go downhill. Park-san, not knowing where to turn, attempted to sort things out by calling Kim-san in Hanoi and explaining the situation, but without any luck. She tried to reason with the broker, but got nowhere.
Park-san desperately tried negotiating with the broker in front of the busy station in Nanning. During that time, the women and the children retreated to a corner of the public square to wait it out. Park-san said later that she was terrified of what might happen to them while they were on their own, unprotected.
Finally, Park-san understood that the current situation had been caused by a dispute between the activist in Seoul and Kim-san in Hanoi.
Routes for escaping North Koreans are crucially important. If one group uses a particular route frequently, other groups may feel unhappy with some aspect of the route becoming increasingly well-worn.
It seemed that Kim-san and the activist in Seoul were in disagreement over how the route should be used.
The problem was the local brokers. They made their living from trafficking aliens. So when things went sour between the activist in Seoul and Kim-san in Hanoi, it made things very tricky, and the group was now in a very vulnerable position
When Park-san arrived in Nanning, the local broker took sides with the activist in Seoul. Meanwhile, we were carrying out our operation in cooperation with Kim-san. Which is why the broker shouted at Park-san to leave if she wasn't going to cooperate with him.
But having come all the way to Nanning, it wasn't as simple as just leaving. No matter how hard Park-san tried to get the broker to understand, he refused to calm down.
"I made this route, so if I don't get directions from Seoul, you can't use it! Next time, if you want to use this route, then ask Seoul for permission! If you don't, I'll destroy the route so you can never use it again!"
It was dusk, and passengers were hurrying by in front of the station, and the broker kept screaming at Park-san and the translator Choi-san.
(To be continued)