Family of Jailed Humanitarian Worker Struggling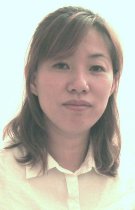 Kim Bong Soon's Letter
Hello, I am Kim Bong Soon, the wife of Choi Yong-hun.
My husband was arrested by the Chinese police in January 2003 for helping North Korean refugees and was sent to prison for 5 years. Today, he remains confined in the Weifang Prison, Shandong Province, China after serving 46 months of a 60-month sentence. He suffers from worsening chronic diabetes, hypertension, and asthma because of the poor living conditions in the prison.
I have repeatedly demonstrated alone in front of the Chinese embassy in Seoul on behalf of my husband and written to the South Korean government again and again, seeking his early release. However, I have as yet received no sincere response from them.
I have been working hard to make a living, but I cannot afford to travel to China to visit my husband although I desperately wish to.
In April 2006, thanks to the kind help from an NGO, The Voice of the Martyrs, my daughters and I were able to visit him. Once there, we were allowed to talk with him for only 30 minutes.
In the 6 months since then, however, we have been unable to see him again, and I worry about how he is doing. I contacted the Korean consul in Qingdao, China inquiring about my husband's current situation, but have received no detailed updates.
When I visited him in April, he looked ill and was much thinner. He said he has lost 20kg (44 pounds). I cannot understand why China still detains him when he is so clearly very sick. The worry is killing me.
Please help us to gain release of my husband so that he can get the medical treatment he so desperately needs.
(Signed)
Kim Bong Soon