Emergency Aid Project to Send 10 Tons of Corn Noodles
Heaviest Rains in 40 Years Catastrophically Damage Grain Crops in North Korea
LFNKR local staff reports – the heaviest rains in 40 years have caused serious damage to grain producing areas in North Korea, including Hwanghae-do and Pyong-an Namdo. These two areas already suffered severe damage during the two previous years, and now they have been hit again. This, before they had a chance to recover from the devastation of last year and the year before.
No official data on the damage has been announced by the North Korean government. Reportedly, however, tens of thousands of homes have been destroyed, with hundreds of thousands of victims being affected. The two areas serve as major granaries, supplying rice to Pyongyang and the military. Thus, the damage significantly affects the entire country's food supply.
According to ReliefWeb.int online, the North Korea army has cut short its army drills, sending troops instead to work on flood relief. The North's military has ordered troops based in the country's west and southeast regions to minimize their summer exercises so that they can focus on post-flood reconstruction.
Some of our local staff members are relaying eye-witness accounts of utter devastation. Persons who have visited Hwanghae-do and Pyong-an Namdo were shocked to see that an entire village and much of the surrounding farmland had been entirely swept away, leaving no evidence of human habitation behind.
Less heavily affected were the areas of Ryanggand-do and Hamgyong-bukto adjacent to the China-North Korea border. These areas, though also receiving heavy rains, have not suffered as much serious damage. The long period of rain has, however, damaged other areas due to massive outbreaks of "European corn borer" insects, which destroy grain.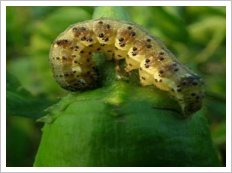 Reportedly, in June and July, all available citizens, including students and housewives, were mobilized to work with farmers to remove the harmful insects. They were assigned to dig the insects out of corn stalks by hand. This, however, damages the corn plants, which results in a poor harvest.
Similar outbreaks of the pests occurred on the China side of the Tumen River. The Chinese farmers sprayed pesticide to minimize the damage, but the farmers on the North Korean side could not afford pesticides, and so they are suffering from acute shortfalls in the corn crop, which is a staple in the Ryanggand-do and Hamgyong diet.
Reports also indicate that senior citizens confined to nursing facilities, and children in orphanages are the very last to receive any kind of aid in North Korea. Therefore, LFNKR has launched a drive to distribute emergency food aid specifically to these needy seniors and orphans through our local supply network. The emergency aid will include 10 tons of corn noodles, at a cost of 1.2 million Japanese Yen (about $12,000 USD).
We invite you to help support this emergency aid project through your PayPal donations.   
Click here to go to donations page.