Daughter Pleads for Help Freeing Her Father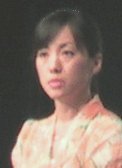 Minister Held in Chinese Prison
Hello, my name is Grace Eunhae Yoon and I am from Seattle, Washington, United States.
It is my honor to be here and I am very thankful for this opportunity to introduce my father to you. I thank Life Funds for North Korean Refugees, its staffs, and Kato Hiroshi San for their support and assistance in every possible way during this conference.
My father is Reverend Phillip J. Buck who is currently detained in Yanji, China for assisting North Korean Refugees. I am here today to ask for your help so that he may be released from Chinese detention center.
My father has been serving as a pastor for 35 years and as a missionary for 14 years. His mission ministry began in 1992 in Russia. Information about Grace's father 
He built several seminaries and churches in several cities in Russia and began to expand his ministry to China and worked with Korean Chinese evangelists in 1994. He then began his missionary work to North Korea in 1997 when hundreds and thousands of North Koreans were dying of starvation.
He started operating a noodle factory at Na Jin, Sun Bong Goon and for one year, my father provided thousands of noodle bowls to citizens everyday for free of charge. Later, he decided to close down the factory because he came to realize that this was not enough to help the North Koreans. So he returned to China in 1998 and began helping North Korean refugees in China.
My father feels and believes very strongly about helping North Koreans. He is compassionate toward North Korean refugees and passionate toward his work in helping them. His desire to help these people came from his huge humanitarian heart, a calling of such importance to him that he sacrificed everything in his life so that he could assist his people.
One of the reasons, why my father feels the way he does is because my father himself is originally from North Korea. My father was born in 1938 in Hwang Hae Nam Do, North Korea and has a special affinity for the people of North Korea. He was separated from his parents during the Korean War and had come to South Korea with just three siblings.
Although he lived in South Korea since the time of the Korean War, and in the United States since 1982, he never forgot his homeland and the love he had for his parents and siblings. Sadly, he never had a chance to meet with his parents for the rest of his life.
When my father witnessed North Koreans dying of starvation and refugees sacrificing everything to obtain assistance in China, especially the younger children, it reminded him of himself as a child, leaving his family and his homeland behind.
He could not ignore these desperate people so he gave everything he had to help them. He even gave his own freedom for their sake and is now imprisoned in the detention center. All he wanted to do was to ease the burden and suffering of North Korean refugees.
One other reason why he was dedicated in helping North Koreans was because he was in obedience to the Word of God. As God has commanded to love your neighbors as you love yourself, my father has loved refugees more than he loved himself.
He would often use the story of Esther and how she came before the king, risking her life to save her people to persuade others to be involved in this work of helping refugees. As a servant of God, he was giving love to others because he, himself, was loved by others.
So, during the next eight years, my father built several shelters at Tsingtao, Chungjin, Beijing, Yanji, and Tuman for the North Korean refugees and provided them with humanitarian assistance. I remember how active and passionate my father was in this work.
For an example, he would carry multiple bags filled with hand made crafts by North Korean refugees. Cross stitched pictures, wooden crosses, huge wall hangings, and etc. One of smaller crafts is a cross I brought with me to here. These crafts were made by refugees as a means to earn income in China.
Since North Korean refugees are illegally living in China, it is very hard for them to work to earn any money. Often times, they were cheated and worked unbelievably long hours for such a small wage. In spite of these harsh working conditions, they always had to be careful and alert for Chinese police so that they would not be arrested and repatriated back to North Korea. To minimize the risk of arrest and cheating, my father would give them the work of crafting materials and would pay them for their work.
And what does he do with these materials? He would bring them to the United States and South Korea and would sell them to churches and individuals. He would then use the profit again to help refugees in China.
These materials are very heavy but my father would carry several bags of them and would walk a long distance to save taxi fares. To save taxi fares, he would climb up and down the many stairs in subway station to get a subway ride. There are so many stairs that it is hard even for me. I begged my father to use a taxi but was met with a same reply every time. That he has to save even a dollar so he could use that dollar to help North Korean refugees.
My father is 68 years old and has many health problems. And it was just so heartbreaking to see how much hardship he was going through. My family and I insisted for his retirement on this hard work and begged him to live with us in the United States where he could have a comfortable life. But we were always met with a same reply from our father. That somebody has to do this work of helping North Korean refugees and he was that somebody.
He refused to have a comfortable life when North Korean refugees were suffering and dying.
My father has helped so many desperate, hungry, and frightened North Korean refugees. Through his works, many refugees were able to obtain a renewed hope, physical strength, emotional stability and much more. But unfortunately, my father was arrested on May 9, 2005, by the Chinese police and he is currently detained in Yanji, China at a detention center. He is being investigated for the crime of illegally transiting refugees out of China.
My family and my father desperately need your help. Please help my father by working in any way you possibly can to persuade the Chinese authorities to release him.
Because of his age and health condition, we are deeply concerned that he would not be strong enough to endure the imprisonment in China. We were just notified a week ago from our attorney in Yanji that my father was hospitalized because he was unable to move or even to sit from his bed due to his fragile physical condition.
My mother was hospitalized for several days and just recently was discharged because of the stress and worry she had for my father.
My father's life is at risk because he sacrificed the comforts of home and the company of his family to help many refugees who had nowhere else to turn to for assistance. Now he needs your help, help from NGOs, government officials, and individuals, to persuade and to exert power on the Chinese authorities to release my father.
Please help my father.
Please help him.
---
Grace Yoon twice presented this speech, first on July 31, 2005 to the Tokyo International Conference of NGOs, and again two days later on August 1, 2005 at the Second General Meeting of the International Parliamentarian's Coalition for North Korean Refugees (IPCNKR).
The two meetings were organized by the IPCNKR organization and the participating NGOs, and were held consecutively.