Boy Spends Life in Hiding,
Finally Shot to Death
Chinese Guard Kills NK 17-Year-Old
Refugee Right at Mongolian Border
On April 20 this year, LFNKR received reports that a 20-year-old man was fatally shot when Chinese border guards interrupted an escape attempt by 24 North Korean defectors as they were crossing the border into Mongolia from Manzhouli, China.

Now RENK, a Japan-based NGO, has revealed that the North Korean male killed on April 2 was not really 20 years old, as reported by the Chinese authorities. In fact, he was only 17, and the Chinese authorities hurriedly cremated his body immediately after the shooting. The boy's ashes accompanied the remaining NK refugees when they arrived in South Korea on May 18th. Read more at RENK's website.
To date, the South Korean government has refused to allow the dead boy's father or his younger sister to speak out publicly.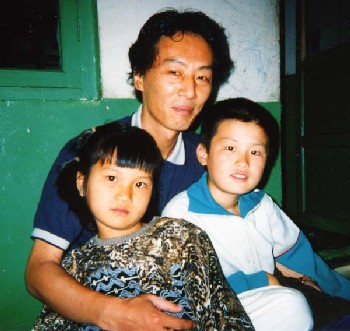 1998 -- Chol-hun and his younger sister met Mr. Lee Young Hwa (RENK's representative)


All photos supplied by RENK

The 17 Short Years of Lee Chol-hun
(name changed for security)

1987
Born in Chongjing, Hamgyong-bukto, North Korea
Sept. 1997
All four members of his family escaped to China, fleeing the widespread starvation. They had the good fortune to find a kind Korean-Chinese farmer in the suburb of Yanji, Jilin Province, who sheltered them. They then learned about the Japanese NGO, RENK, who found Japanese foster parents for Chol-hun and his younger sister Ok.
Oct. 1998
His family was arrested by Chinese police. His parents underwent severe interrogation, including beating. However, the Korean-Chinese farmer paid a few thousand yuan for them, and they avoided repatriation.
Apr. 1999
His family was arrested again by Chinese police and repatriated to North Korea. Chol-hun and his sister were released because of their age, but their parents were sent to a detention center. Until their parents were released, the two children stayed at a fishing village where they helped with the fishing to earn food and a place to sleep.
Oct. 1999
The family escaped from North Korea again.
Sept. 2000
The family moved from Yanbian to relative safety in Heilongjang.
Feb. 2004
While the family was fleeing another refugee-hunt by Chinese police, the mother disappeared.
Apr. 2, 2004 (around 1:00 AM)
Chol-hun was shot to death by Chinese border guard while trying to cross the border into Mongolia with his father, younger sister and other North Korean defectors. 17 were detained and 6 are still missing.
---
Chol-hun was a foster child of RENK for six years. He and his sister were supported by about 10 foster parents in Japan, who had been sending money, books, stuffed animals and letters of encouragement.
One of the foster parents, Kunihiko Nakagiri (56), who lives in Osaka, still grieves. He said "Chol-hun was only 17 years old and just starting his life. How I wish he had survived."
Another foster parent, Shinsaku Kanzaki (77) regularly donated 15,000 yen from his pension money once every 3 months for Chol-hun and his little sister. He said, "This was a tragedy! He wanted to live, of course. I really resent how China ended the life of this boy, who struggled so hard to survive for 17 years."
RENK has demanded an apology from the Chinese government.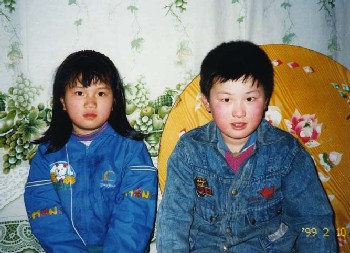 Feb. 1999 -- Back together after going through the arrest and release in China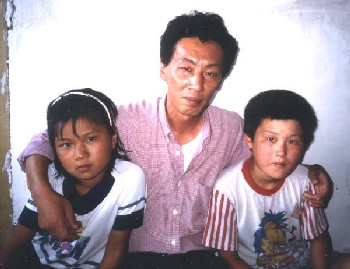 Aug. 2000 -- Chol-hun still bears scars from the third escape from North Korea following their repatriation.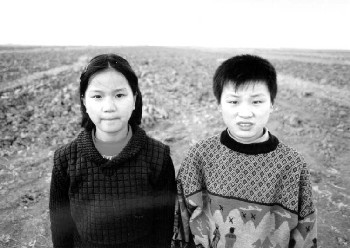 Early 2001 -- Moved to a Korean-Chinese village in Heilongjang, looking for a safer place to hide.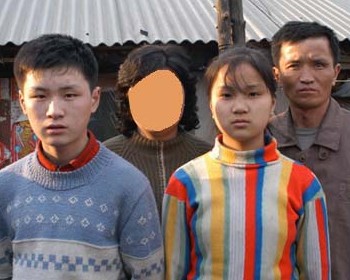 Apr. 2003 -- With their father in the village of Heilongjang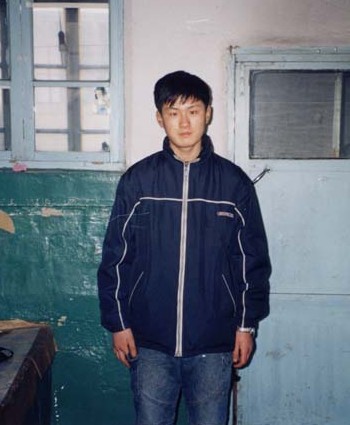 Mid-March 2004 -- In his last hiding place. He has grown into a young man.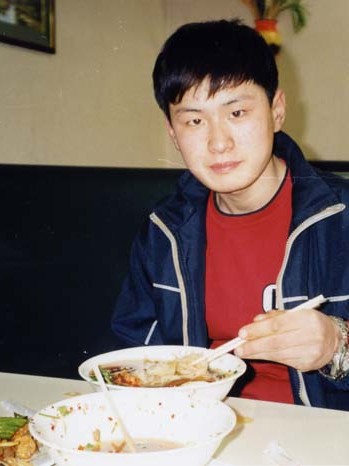 Mid-March 2004 -- At a Chinese restaurant on the way to Mongolia. He ate two big bowlfuls of Chinese noodles. Just after this photo was taken, his father recalls telling him that they would finally be reaching South Korea soon, and Chol-hun gave his biggest smile.
---
---
---