Monthly Archives:
January 2016
LFNKR On Dec. 5, jointly hosted a seminar as one of the events held during the first week of December to help promote public awareness of the North Korean human rights issue. The seminar was titled "Terror of Whistle Blowers in a Solitary Confinement Cell."  To emphasize what it was really like, LFNKR specially created two full-size punishment cells not just for display but also to give participants the experience of being in the cages.
We invited Mr. Jeong Kwang-il, who has experienced being locked up in one of the punishment cells,  to talk about the confinement and one of the tortures called "pigeon torture." In the pigeon torture, a person's hands are tied behind their back and handcuffed so that they can neither stand nor sit.
Mr. Jeong Kwang-il is Director of No Chains for North Korea and the Director of Human Rights Investigations for North Korea Watch.  He was confined in Yodok Concentration Camp,  one of North Korea's most notorious camps.
Read about his experiences in Yodok:
Many North Koreans are tortured and sent to the concentration camps without trial, just as Mr. Jeong was.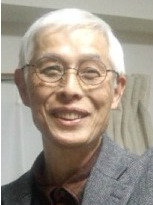 Happy New Year
From Hiroshi Kato, Executive Director,
Life Funds for North Korean Refugees
 Wishing all of you health and prosperity in the New Year 
It appears that North Korea has succeeded in establishing a three-generation political dynasty. However, the UN has passed resolutions condemning the North's human rights abuses, calling them grave, widespread, systematic abuses that amount to crimes against humanity. The UN General Assembly has passed a resolution critical of the DPRK with the support of 119 countries.