Monthly Archives:
December 2012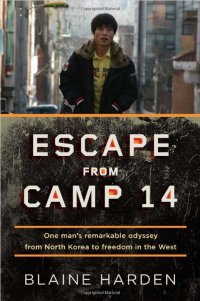 Author, Blaine Harden (Viking Press)
Review by David Calleja
Escape From Camp 14 begins with a statement by the Korean Central News Agency (KCNA), the official mouthpiece of North Korea's regime. It reads, 'There is no "human rights issue" in this country, as everyone leads the most dignified and happy life'. According to the government then, Shin Dong-hyuk's astounding memoirs of survival in the country's most notorious political prison read as little more than a fairytale.
Squandering National Resources
This organization, (Life Funds for North Korean Refugees) strongly protests the missile-launching test that North Korea carried out on Dec. 12, 2012. According to reports, this launch was yet another test of banned ballistic missile technology.