Monthly Archives:
July 2012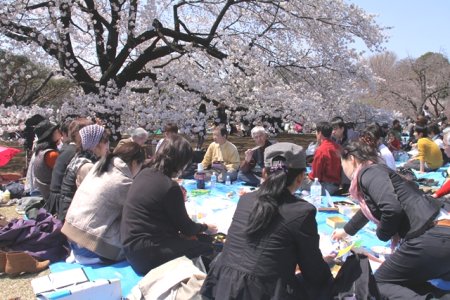 Cherry-Blossom Party with NK Defectors
On April 8, under a flawless blue sky, LFNKR members gathered at Shinjuku Park, one of the famous cherry-blossom viewing spots in Tokyo, to enjoy an "Ohanami" party under hundreds of cherry trees, all in full bloom. The Ohanami is a Japanese tradition for enjoying the beauty of cherry blossoms. Joining the party were many North Korean defectors whom LFNKR has helped and supported in their resettlement in Japan.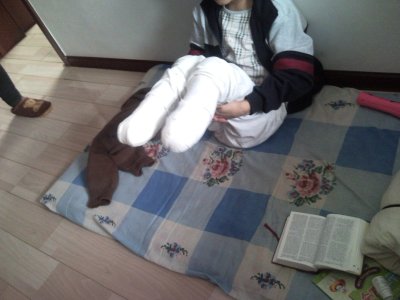 LFNKR recently received a letter from a homeless child (Kot-jebi) forwarded by a Christian-based NGO in South Korea. The letter was written by a 13-year-old Kot-jebi, who lost his feet due to frostbite aggravated by severe burns. Mr. Kim, a Korean NGO director, has been working with Korean missionaries and local Korean-Chinese to support North Korean defectors and Kot-jebi, homeless children. LFNKR has decided to join them to help strengthen their local activities.