Monthly Archives:
October 2010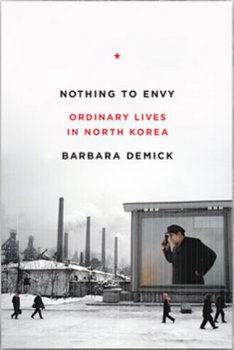 Nothing To Envy, A book about ordinary lives in North Korea by Barbara Demick. The author spent six years researching the life of ordinary people in North Korea, interviewing defectors and viewing smuggled photographs and videos. This book details life under the most repressive totalitarian regime in the world today.
Nobel Peace Prize Awarded to China's Liu Xiaobo
Congratulations to Mr. Liu Xiaobo of China for being awarded the Nobel Peace Prize. We at LFNKR deeply respect his unrelenting dedication to human rights and democracy. This award can, we believe, help motivate the Chinese government to improve its stance toward human rights.