Monthly Archives:
June 2004
OFFICIAL STATEMENT
For Press Conference 28 June 2004
The sentencing of Takayuki Noguchi, a member of the Japanese NGO Life Funds for North Korean Refugees (LFNKR), was held At 10:00AM June 28, 2004 at Chong Zuo Intermediate People's Court in Nanning, Guangxi in China.
Noguchi was charged with one count of illegally transporting people with the intent of crossing the border (Article 321 of the Chinese Domestic Criminal Code) and an additional count of attempting to assist in illegally crossing the border (Article 61). He was sentenced to 8 months in prison and fined 20,000 RMB (about US$2,778). All his personal goods, including 340,000 yen in cash (about US$3,148), a video camera, and a cellular phone were also confiscated.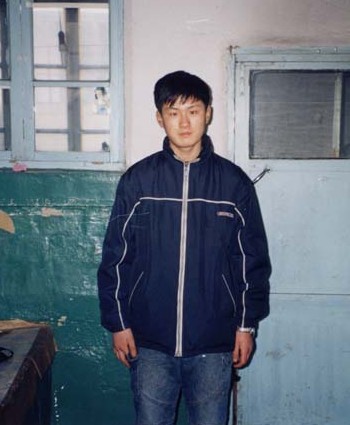 Chinese Guard Kills NK 17-Year-Old Refugee Right at Mongolian Border
Mid-March 2004 — In his last hiding place. Chol-hun had grown into a fine young man. Three weeks later he was dead. 
On April 20 this year, LFNKR received reports that a 20-year-old man was fatally shot when Chinese border guards interrupted an escape attempt by 24 North Korean defectors as they were crossing the border into Mongolia from Manzhouli, China.