11-Year-Old Former Refugee Plays Chopin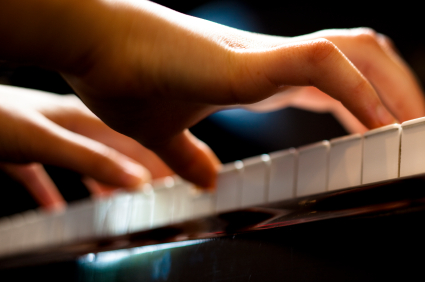 Entire Family Succeeding
One of LFNKR's directors is Dr. W, a Zainichi (ethnic Korean resident of Japan). Recently he was invited to visit a former North Korean refugee family.  They are the first family that LFNKR ever helped resettle in Japan.  When they reached safety in Japan 11 years ago, their daughter was only one year old.  In the intervening years, Dr. W has witnessed this family's hardship and their difficulties securing work in Japan.
To the doctor's delight, he found that the family is now running a small pension, apparently with great success.  In their home he noticed a piano. When he asked about it, the father proudly announced that his now-11-year-old daughter loves playing.
Dr. W was also impressed by the progress the wife has made.  When the family first arrived in Japan, the wife knew no Japanese language, but now she is arranging reservations for guests and operating the pension's computer, inputting the reservation information by touch-typing. She has not only mastered Japanese but also learned how to type and to operate the computer.
The Doctor recalls that, when they first met, the wife was a nervous, frightened North Korean lady with no confidence at all.  But two months ago, she passed her Japanese driver's license test and is now driving as well. Who could have predicted that she would turn into such a competent manager?
As the daughter played Chopin for him, Dr. W was deeply moved and tears came to his eyes.  This family reminded him of his own parents, who moved to Japan from South Korea, filled with anxiety but also hope.  His parents experienced many similar difficulties but eventually found both joy and great success.
Dr. W had recently been feeling a bit down, but the day he visited this former NK refugee family, that feeling disappeared.  He feels thankful to this family for lifting his spirits so wonderfully.